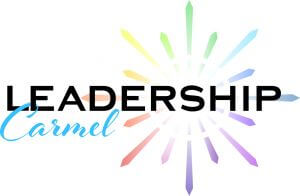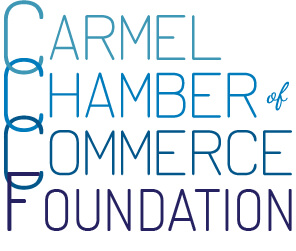 What is Leadership Carmel?
Leadership Carmel is a 9-month personal and professional development program designed to provide a solid development framework to inspire and serve current and future local leaders and influencers working in, living in, or just enjoying the Carmel-by-the-Sea and surrounding communities. It is a good match for anyone wishing to expand their personal and professional networks and interested in raising their awareness of Carmel-by-the-Sea and surrounding communities. The program provides grounding in three main areas: 1) the local community, its history, major industry sectors, business relationships, and resident's concerns with the City of Carmel-by-the-Sea, 2) gaining a deeper understanding and application of important aspects of leadership, effectively leading change, and extending agile, multi-dimensional thinking and perspectives of participants, and (3) leaving a legacy gift to the community as part of each classes program. Through the program, participants will participate in rich dialogs about critical leadership and high-performance topics; meet and make connections with decision-makers, influencers, and leaders in the community; discover opportunities for community engagement, and select and leave a legacy gift to the community. After graduation, there is an opportunity to continue to build that personal and professional network and participate in positive change within the community as an active member of the Alumni Association.
What can I expect to gain?
During the program and long after graduation, you will be able to:
• Leverage a richer network of professionals from varied backgrounds among, Carmel-by-the-Sea influencers, managers, and leaders; and the diverse participants with whom you have shared a rich shared experience, and if you choose to be an active member of the Alumni Association, an even more robust and valuable network of connections is available to you.
• Leverage a significant personal and professional learning and development opportunity that deepens your understanding and your effectiveness as a leader, dealing with change, and thinking more broadly, more deeply, and with more agility.
• Improve your understanding of the relationship between emotions and intellect, the relationship between beliefs and behaviors, and how to become sustainably more effective individually and collectively.
• Identify, examine, and confront key local and regional issues from a variety of more informed perspectives.
• Continue to increasingly gain knowledge and exposure to a large variety of community agencies and opportunities for involvement and making a positive impact.
What can my employer/sponsor expect to gain from their investment in you?
During and long after completing the Leadership Carmel program, your employer/sponsor can expect:
• A better informed and higher productive and effective employee.
• Availability of a larger and more robust network of trusted local connections.
• An ongoing benefit of an improved thinker and leader that is more open-minded, asks better questions, and generates more innovative considerations.
What can Carmel-by-the-Sea expect to gain?
During and long after each Leadership Carmel program, Carmel-by-the-Sea can expect:
Multiple annual legacy gifts demonstrating positive change and improvement in the community and its members.
A growing cadre of engaged volunteers and influencers working to improve the community and its members.
Increased innovation and engagement focused on challenges for those who live work, or relax in our community.
The village continues to thrive, value its past, and respond to emerging needs more effectively through the interactions of this more informed and more engaged cadre of influencers.
The mission of the Leadership Carmel program is to serve emerging and current influencers and leaders to accelerate the development of their leadership capacity, values, knowledge, and community awareness necessary to serve as effective and visionary leaders in their workplaces and in our community.
Leadership Carmel was created and designed to identify emerging and current leaders in our community, help them understand and explore the dynamics of current issues facing our community, identify resources available to address the issues, and develop and fine-tune their personal and leadership skills in order to be successful at making a difference in areas of community need.
Duration & Time Commitment
9-month Program, October 2023 – June 2024
2-day Orientation in October
1-day per month, 9am-5pm, From Nov. thru June
1:1 Coaching session (phone/zoom) in between class sessions
2 Public Meetings (Outside of Class)
Class Project Meetings (Outside of Class)
Graduation Ceremony (Mid-June 2024)
Participants' attendance is required at all 10 Day Sessions(8 hours per month, following 2-day Orientation).  Participants will spend additional time outside of regular class sessions to select, plan and implement the legacy gift/ project.
The Leadership Carmel program runs from October to June with a 2-day orientation retreat to introduce and welcome the class to each other and to the program.  A review of personal preference assessment data will be provided.
Leadership Carmel participants have monthly full day sessions of which, they spend ½ gaining a deeper understanding of a sampling of decision-makers, influencers, and leaders talking about issues surrounding our community, what makes it great, what challenges they face, what leadership lessons they would like to share with participants, and how Carmel-by-the Sea functions; and ½ gaining a deeper understanding of the challenges involved with leadership.
Class participants will also take part in a community legacy gift/project. The class will select, plan, and implement a project that will impact Carmel and/or the surrounding community in a positive way.
$ 2,000.00. This is inclusive of all materials, and the class retreat. This does not include incidental costs such as lunches or transportation. Carmel Chamber Members' tuition is reduced to $1,700. All tuition fees must be paid by Sep 28, 2023.
A limited number of partial scholarships are available and are subject to committee review for approval. Consideration for a scholarship must be requested in writing when submitting this application to the Carmel Chamber of Commerce Foundation.
Anyone who seeks to develop and improve their leadership skills and capacity, increase their role in community affairs, expand their knowledge of Carmel-by-the-Sea, and develop relationships with influential and involved community members. This program brings together diverse applicants who commit to the purpose of Leadership Carmel.
Current leaders and those who aspire to take leadership roles are perfect candidates for this program. For each leadership class. participants are selected based on the following criteria:
At least 21 years old;
Commitment to self-development, team development, and community development;
The desire for community involvement and an ability to discuss and propose solutions for community challenges and opportunities; and
Potential for visionary leadership.
Leadership-Carmel-Application-2023-2024
The application deadline is the close of business on August 17, 2023.  The tuition deadline is September 28, 2023.
All applicants are required to complete interviews with the directors and foundation board members. If you have any questions, or if you require an extension please contact Jeanne Frew, the Co-Program Director at (831) 236-1223 by phone or text, or email at jeanne@carmelleadership.org
Double Check that you have included the following: (1) Applicant Questionnaire Answers, (2) Up to 2-page Resume', and (3) (If applicable: Scholarship Request)
Mail, email, or deliver your completed application, and additional materials to:
Jeanne Frew Co-Director, Leadership Carmel
25565 Boots Road, Monterey, California, 93940
(Email: jeanne@carmelleadership.org).
Class of 2022/2023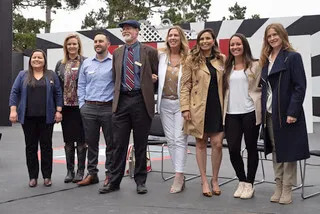 Class of 2020/2021